The CRWM has a variety of great items carrying the CRWM logo and mission statement of the organization. These items include T-shirts, window stickers, bumper stickers, coffee mugs and key chains. Please feel free to browse products on the secure merchandise website. CLICK HERE to enter store front. The images below are some of the products we have to offer. As time goes on, new products will be added. A small 10% to 20% royalty fee is donated to the CRWM. The remaining cost of the product goes directly to the company providing the service.
Here are just a few items currently available: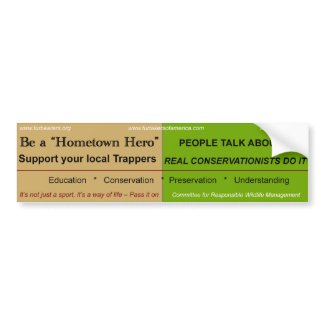 Be a Hometown Hero Support Your Local Trappers! bumper sticker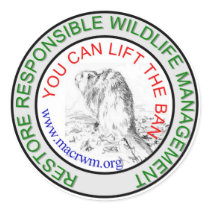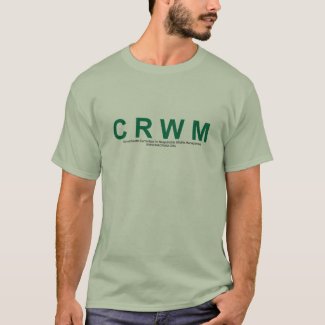 CRWM "Lift the BAN" sticker CRWM T-shirt LOGO CRWM Keychain CRWM Mouse Pad
If you would like to order DVD's or hardcopy informational booklets and packets, they can be found HERE.